You asked and our team listened! This week we enhanced one of our spiffiest and most popular features, the wait list. We introduced this feature a few years ago to help you manage players who signed up for a full division. Today's update now allows admins to manually add players to the wait list rather than straight into a division!
Admins will be able to follow the same process parents used to follow when they registered their child to the wait list. Simply complete an Admin Manual Order, select the WAIT LIST division on the Available Programs page, and proceed to Checkout to complete registration!
Quick Tip: If you want to register a player in a division right away and the wait list is enabled, you will have to add the player to the wait list first and then activate them to the division afterward.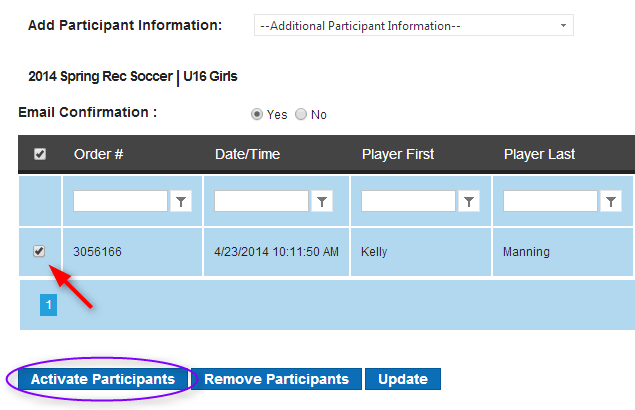 Reminder: In case you missed last week's update, Admins now have the ability to remove participants from the wait list if they no longer want the player(s) on the list. View the support steps here.
Your feedback is important to us. Many of our feature releases and enhancements come directly from your input, so please, keep 'em coming!
Questions? Feel free to reach out to our Support Ninjas or check out our handy dandy Support Site if you have any questions on the Wait List.