FEATURES
Best-in-class management solutions for administrators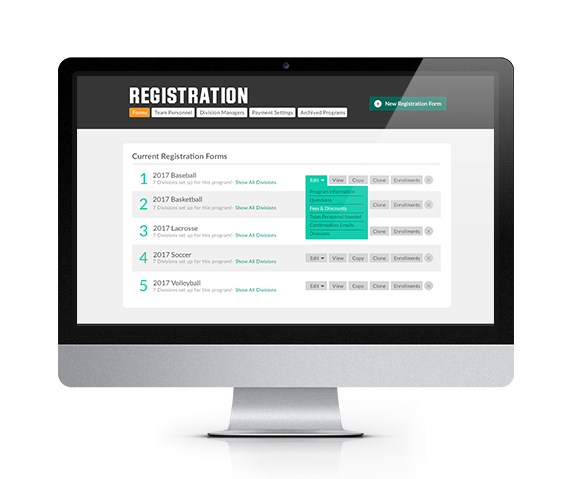 ONLINE REGISTRATION
A complete registration system for ALL your programs, leagues, and tryouts!
WEBSITES
A professional and modern website for your sports organization that's always in style!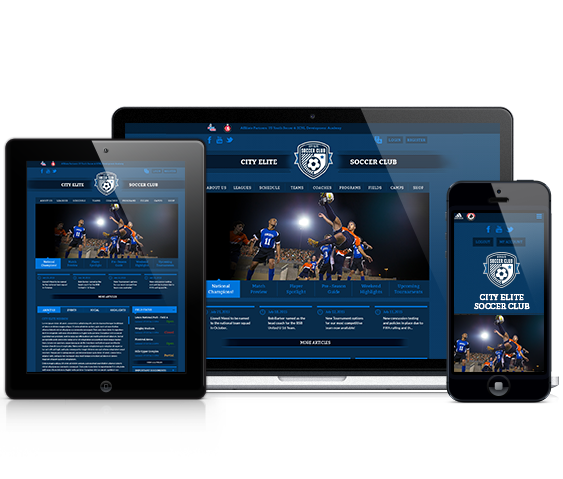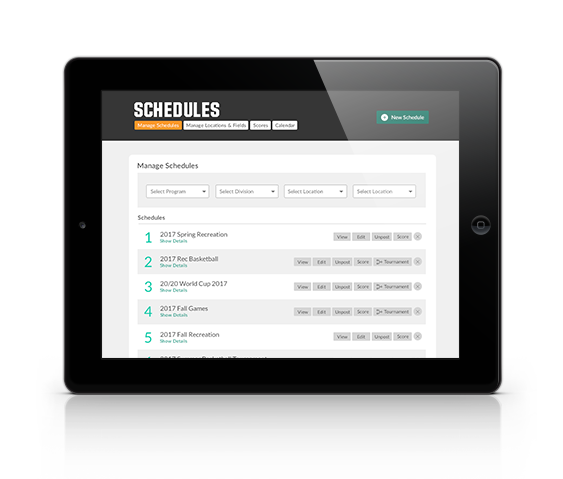 SCHEDULING
Our powerful new practice and game scheduling
tool with flexible scoring options is pretty much
the bomb diggity!
PAYMENTS & ORDER TRACKING
A flexible payment collection system with the
ability to track all your orders in one place.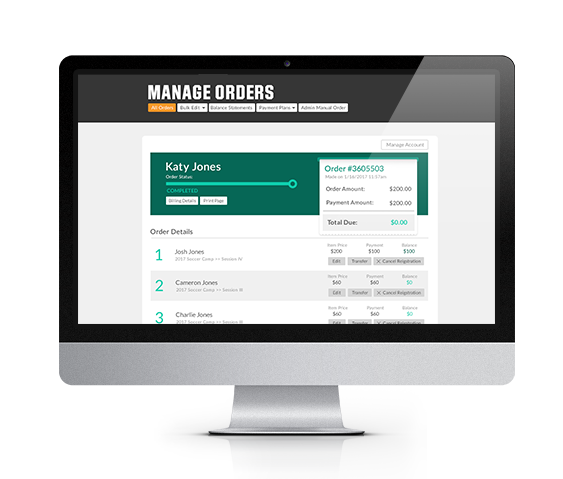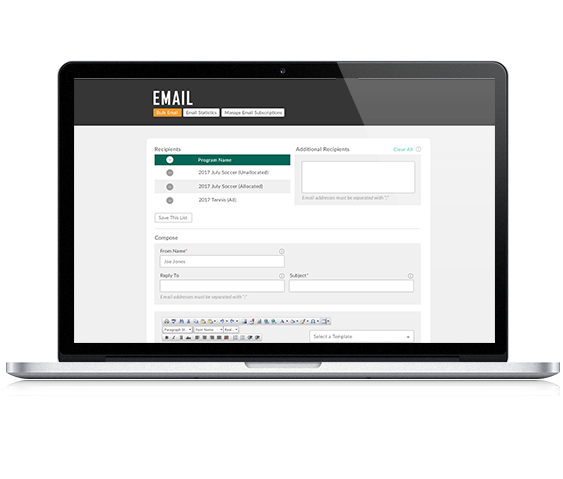 COMMUNICATION TOOLS
Get the word out to the right people, at the
right time, with our integrated tools.
TEAM & VOLUNTEER MANAGEMENT
Save loads of time with our team management tools,
so you get back to doing the things you love.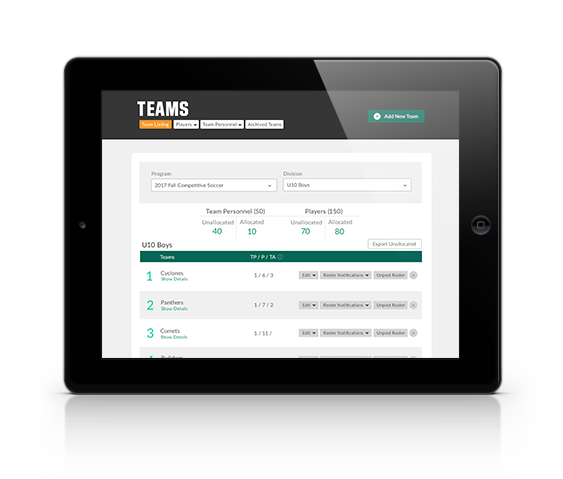 PREMIUM SUPPORT
Our not-so-secret weapon is an amazing support team
who are here to help you every step of the way!