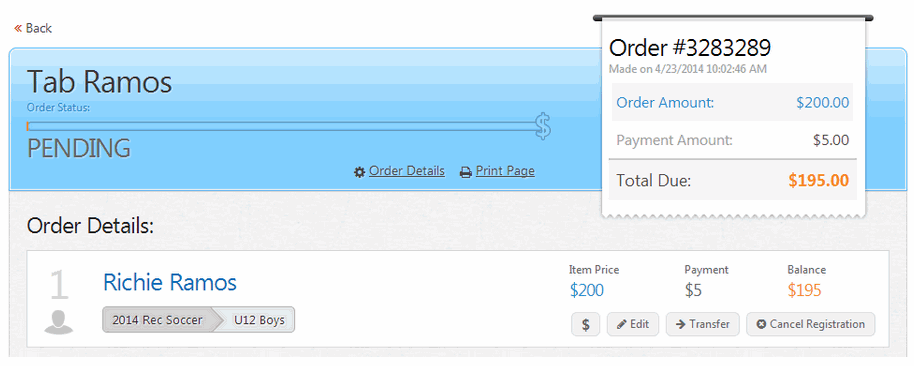 Blue Sombrero is excited to release a new feature that will make it easy to transfer players to new divisions while enrolling them in a payment plan.
We understand that circumstances change and players need to be moved around from time to time. Take a look below to see how easy it is to opt players in to the payment plan of their choice whenever a transfer is needed.
Please note: A parent or participant will need to log in after the transfer has been completed to enroll in auto withdrawal of payments. Otherwise, the user will be on a manual payment plan schedule.
Here's how it works:
1. Once logged in, go to Orders and find the player you want to transfer.
2. Click Manage on the right hand side next to the Order
3. Select the Transfer option.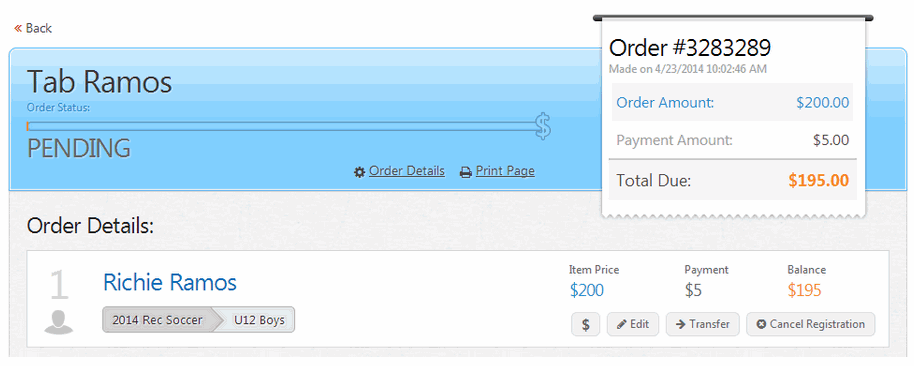 4. Choose the Destination Program and Division.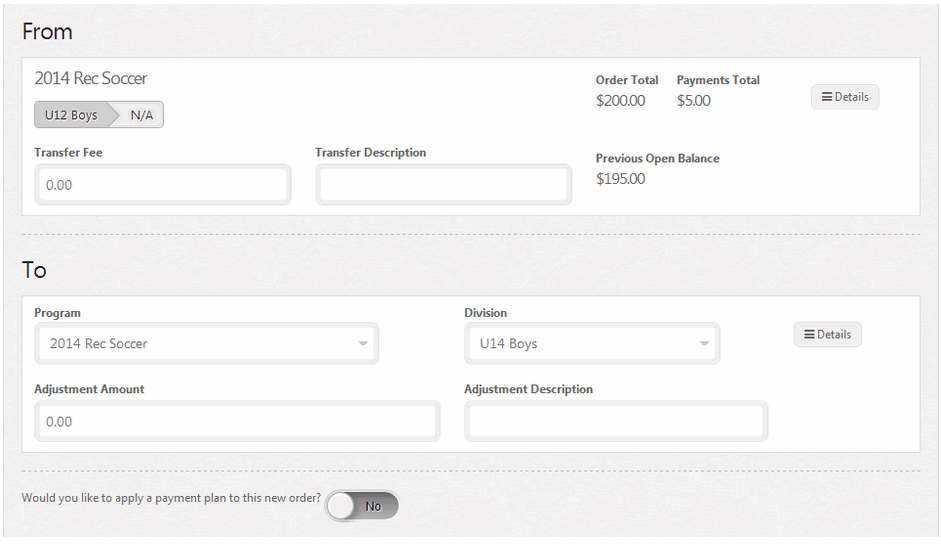 5. When you see the prompt "Would you like to apply a payment plan to this new order?", make sure to slide the button to Yes.
6. From there, you can select a new payment plan.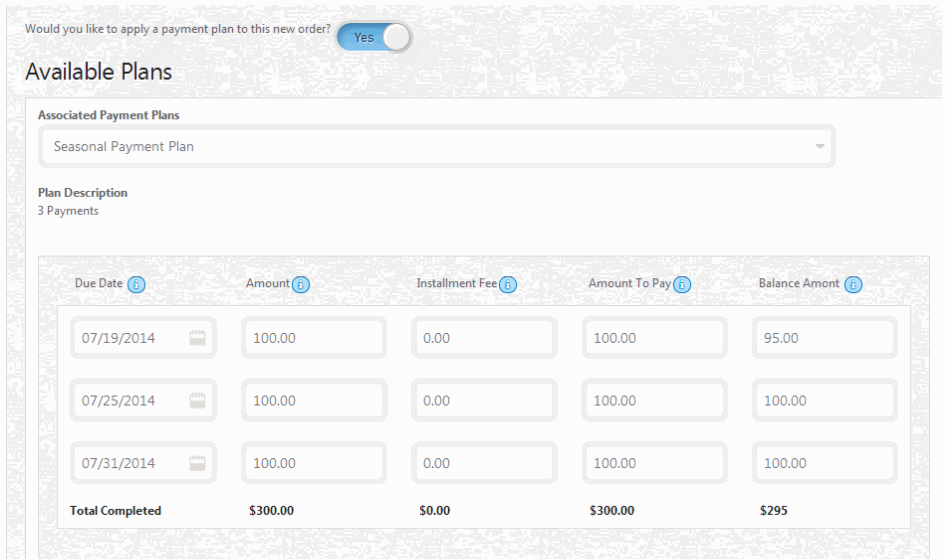 7. After the new plan has been selected feel free to make any adjustments to dates or amounts due per date. Then just click Submit at the bottom.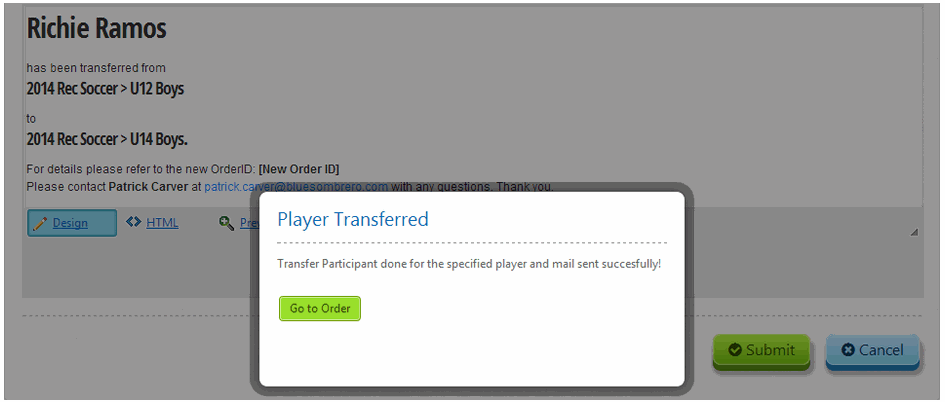 8. The last step is for the customer to login to their account and enroll in Automatic Recurring Billing (ARB).