Admins: Tired of printing off and distributing copies of all the schedules and results? Users can now do this themselves from their team pages! Users can now print off their own team schedule, with game results, by navigating to their participant's "Schedule/Results" tab on their team page.


Once a user clicks on "Print Schedule", a new window will open so that they can easily use the print function on their internet browser.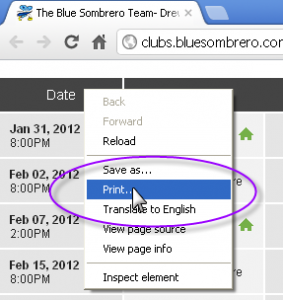 We hope your club members enjoy this enhancement! If you have any questions about this, please view our support site, or contact your Dedicated Account Manager.