Are your coaches or team managers responsible for populating their season games, practices, or pizza nights? If so, head on over to your Team Directory settings page to enable the option for them to add their own events! Find out how here.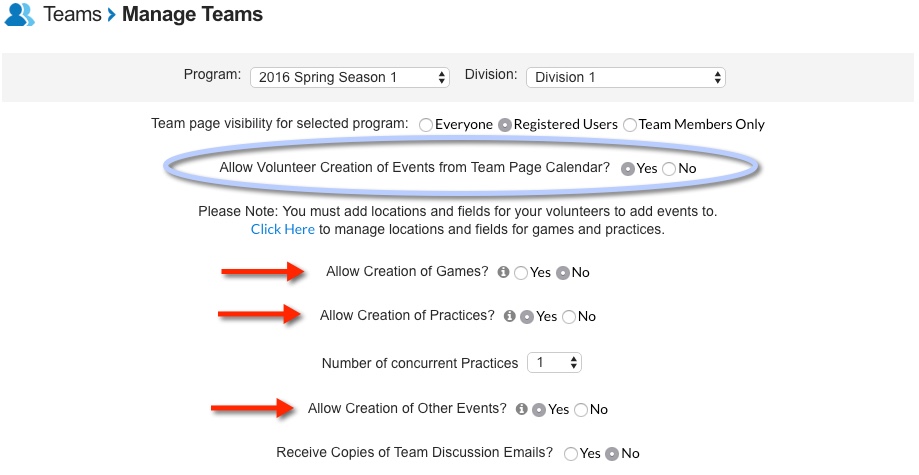 Please Note: This setting is disabled by default. You'll need to enable it in order for your teams to take advantage of this new feature. If you do enable the feature, we'll provide help documentation for your volunteers on-screen and in the system-generated email that goes out when your rosters are posted. You must add locations and fields for your volunteers to add events to. You can do this from the "Manage Locations & Fields" page in your scheduling tool.
Here's what your team personnel will see.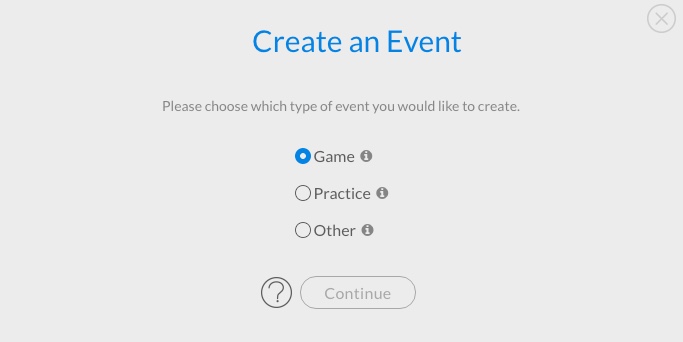 As an admin, you can view any team events that were created from your calendar feature within your scheduling tool. You can also edit any events created by your teams. We've kept the same parameters in place to make sure no conflicts occur between team events and events created from your admin scheduling tool.
These team events will populate into the DICK'S Team Sports HQ app so your members can utilize all the same features they currently have with the app: Event Discussions, RSVPs, and Tasks, Directions, Field Status, and more!
If you have any questions or concerns, please give our Support Ninjas a nudge by emailing [email protected] or giving us a ring: 866.258.3303