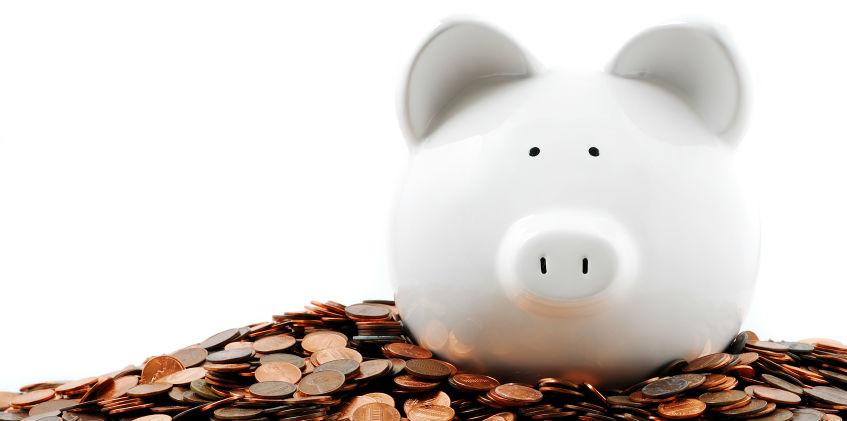 This list of top sports fundraising blogs is a part of a new free resource from DICK'S Sporting Goods and Blue Sombrero. As schools continue to slash their athletic budgets and the average cost of participating in a youth sports program increases, fundraising has become a vital part of keeping these programs alive. DICK'S Sporting Goods believes that Sports Matter, and is committed to supporting local teams, leagues, and athletes across the country. As a part of the Community Marketing Program at DICK'S Sporting Goods, Blue Sombrero is the best-in-class provider of youth sports websites, online registration services, and organization management tools.
This mission has led to us to finding other opportunities for sports programs to raise the funds they desperately need to keep kicking. This is a collection of blogs and websites that we think are very valuable to any program that is looking for ways to raise money. Without further ado, here is our list of the Top Sports Fundraising Blogs for 2015:
"An international leadership coach and fundraising trainer, Marc A. Pitman helps nonprofit board members and staff get excited about asking for money. He is the author of Ask Without Fear! the founder of FundraisingCoach.com, and the executive director of the affordable fundraising training program The Nonprofit Academy." – via fundraisingcoach.com
"I post almost every work day, on topics ranging from donor demographics to creative tips for fundraising professionals. I believe there's a marketing revolution going on, with visionary marketers winning big by radically putting their customers first; it's high time for nonprofits to join that revolution. I also talk frequently about online fundraising, because we know so little about this important and growing channel." – via futurefundraisingnow.com
"101fundraising is a crowdblog on fundraising. We have many bloggers from around the world pitching in their best fundraising knowledge. A free resource. No subscription fee. Great and free content for everyone. A volunteer initiative. The 101fundraising team is doing this on a 100% voluntary basis, so be very nice to them! By fundraisers, for fundraisers." – via 101fundraising.org
"Beth Kanter is the author of Beth's Blog: How Nonprofits Can Use Social Media, one of the longest running and most popular blogs for nonprofits. Beth has over 30 years working in the nonprofit sector in technology, training, capacity building, evaluation, fundraising, and marketing. She has trained thousands of nonprofits around the world." – via bethkanter.org
Network for Good Nonprofit Marketing Blog
"The Nonprofit Marketing Blog is managed by the nonprofit marketing and advisory teams at Network for Good. Our goal is to bring you the best in nonprofit marketing trends, fundraising techniques, technology developments and amazing nonprofit examples to help, encourage and inspire the do-gooders of the world. We're here to help you effectively engage your communities to win hearts and minds—and donations." – via nonprofitmarketingblog.com
"Now of course we use sophisticated databases and online tools. But along the way, guess what, as a marketer of both issues and products, I've been reminded over and over of two lessons: fundamental principles of human motivation still apply, and the right solution begins with the right question." – via Tom Belford of theagitator.net
"Today, half way through my career, I'm more convinced than ever that direct response fundraising and marketing has a spectacular future. Far brighter than I ever imagined in those early years when we upstarts at Craver, Mathews, Smith & Company used the direct response techniques of the day to help launch or build groups like Common Cause, The National Organization for Women, ACLU, the Sierra Club, Greenpeace, Amnesty International and dozens of other major organizations, both in the U.S. and in Europe." via Roger Craver of theagitator.net
"Nancy E. Schwartz helps nonprofits succeed through effective marketing as the publisher of the Getting Attention blog and e-newsletter, and as president of consulting firm Nancy Schwartz & Company (NS&C). Nancy and her team at NS&C provide marketing planning and implementation services to organizations as varied as the Corporation for Supportive Housing, Robert Wood Johnson Foundation, Environmental Health Coalition, United Jewish Federation of Tidewater and the National Center for Biking and Walking" – via gettingattention.org
"Pamela Grow is all about empowering small nonprofits just like yours raise the money of their dreams, while keeping the donor front and center.
Pam has collectively raised tens of millions for her clients, readers and members. She's the author of Simple Development Systems | Successful Fundraising for the One-Person Shop, and the founder of Simple Development Systems | The Membership Program, year-long training created to build a culture of philanthropy – and develop your organization's lifetime donors." – via pamelagrow.com
Clarification – Philanthropy Not Fundraising
"Claire Axelrad's Clairification blog, which was one of our Best Fundraising Blog winners in the 2013 Fundraising Professionals of the Year Awards, got more nominations than any single submission in any category of any year of the awards. Last month, we announced the award winners; this month we'd like to formally introduce you to the blog. Here are some of Claire's favorite recent posts." via fundraisingsuccessmag.com
"I've been blogging on and off about fundraising for over 5 years, but started the Fundraising Detective blog in mid-2009.
I do it because I'm passionate about fundraising and want to share my thoughts, opinions and learn from others.
As you can probably tell, I like talking and discussing professional fundraising so if you have a specific problem or issue then I'll do my best to help or at least point you in the right direction.
Thanks for stopping by and reading the blog. I hope you found it useful." – via fundraisingdetective.com