Blue Sombrero would like to introduce you to the latest addition to our Silver SombreroWEB™ Package, Orpheus! Orpheus becomes lucky number nine in the Silver SombreroWEB™ gallery!
What's really exciting about this design is that it was the brain child of our sales team. Our entire sales staff took the feedback we've heard from different organizations across the country. We took that feedback and turned that information over to our design team to come up with this slick, head-turning website!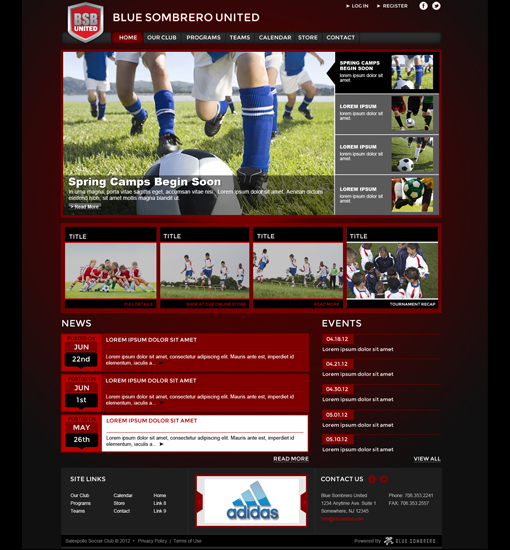 Experience Orpheus:  Make a splash with this theme's striking, modern image rotator. Orpheus features a dark background with a colored glow emanating from the center, and includes a club news feed, a customizable links section with accompanying photos, and a dynamic events section that synchronizes automatically with your Google calendar.