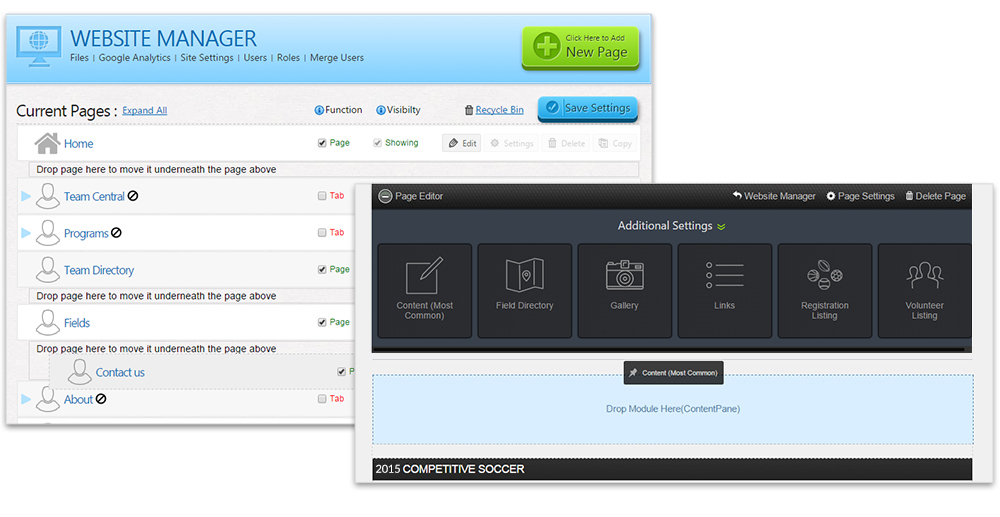 You'll see that your Content Manager has gotten a new name. And that's not all! What are now known as your Website Manager and Page Editor make moving a page or module as easy as a click and drag of your mouse. Add something new or rearrange what you already have.
★  The new and improved Website Manager will still give you access to Files, Google Analytics, Site Settings, Users, Roles, and Merge Users.
"Where can I find this tool?"
On the top navigation bar, you'll notice that what used to say 'Content Manager' now simply says 'Website.' This will take you to the Website Manager. You can find Support Guides for these new tools here!

"Drag and Drop, what's that?"
Most of you use this functionality every day, but maybe you call it something different. Whatever item you would like moved, left click to 'grab' it…keep holding down while you drag your mouse where you would like to place the item…release the mouse..and voila!
"What will the tools look like?"
Your Website Manager: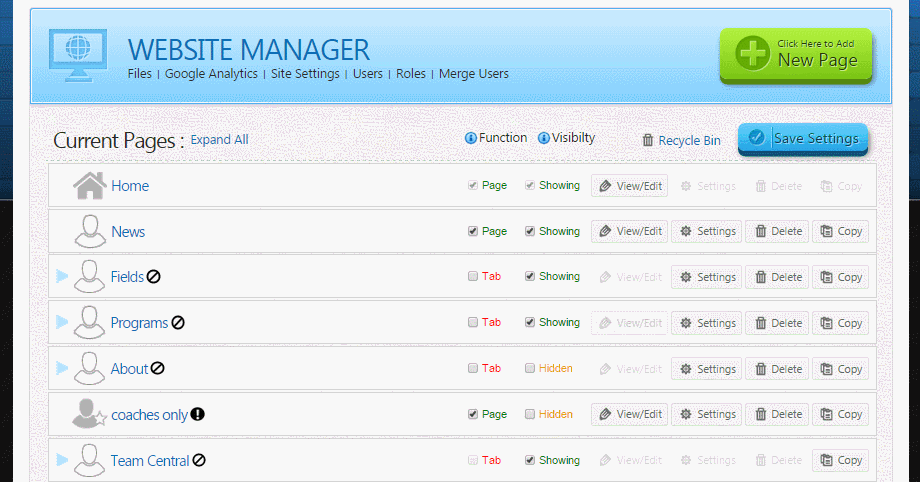 Page Editor: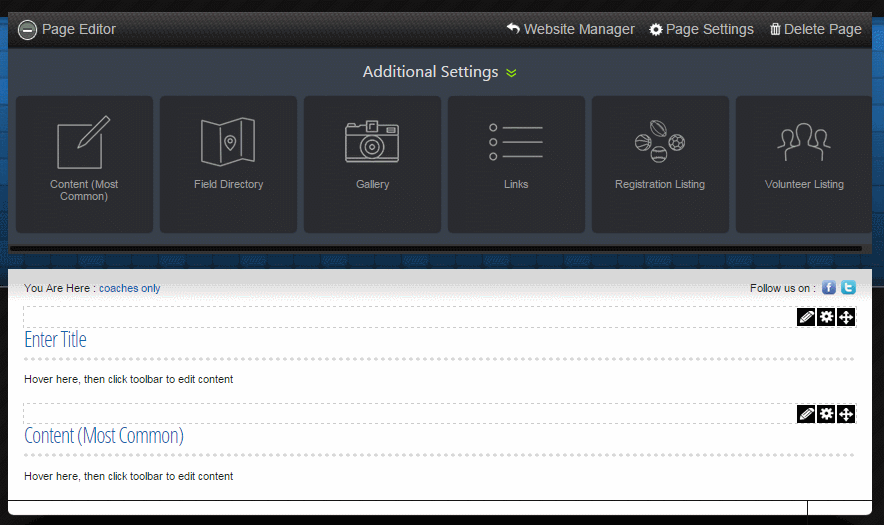 "I changed my mind! Can I undo?"
Don't worry! You can drag a page or module right back to where it was or delete them if desired.
★ Our Support Guides are here to help as well. Check them out!
If you have any questions when your Website Manager goes live, reach our team of Support Ninjas by phone: 866-258-3303 or email: [email protected]
Have you missed some of our recent new features? Team Registration is now available and you can Copy Admins on all Program Emails!
Any newbies out there? This video will explain how to create your homepage! Welcome to the Blue Sombrero Family