Blue Sombrero would like to introduce you to Selene, the 17th addition to our Silver Theme family! Get picture-crazy with this gal ! Eleven image holders on the homepage! She's also the 2nd theme to have YouTube and Flickr buttons, in addition to Facebook and Twitter!
Experience Selene:
A darker palate comes to life in this sharp design. Enjoy an image-rich theme comprised of clean functionality that delivers just the right content for your organization.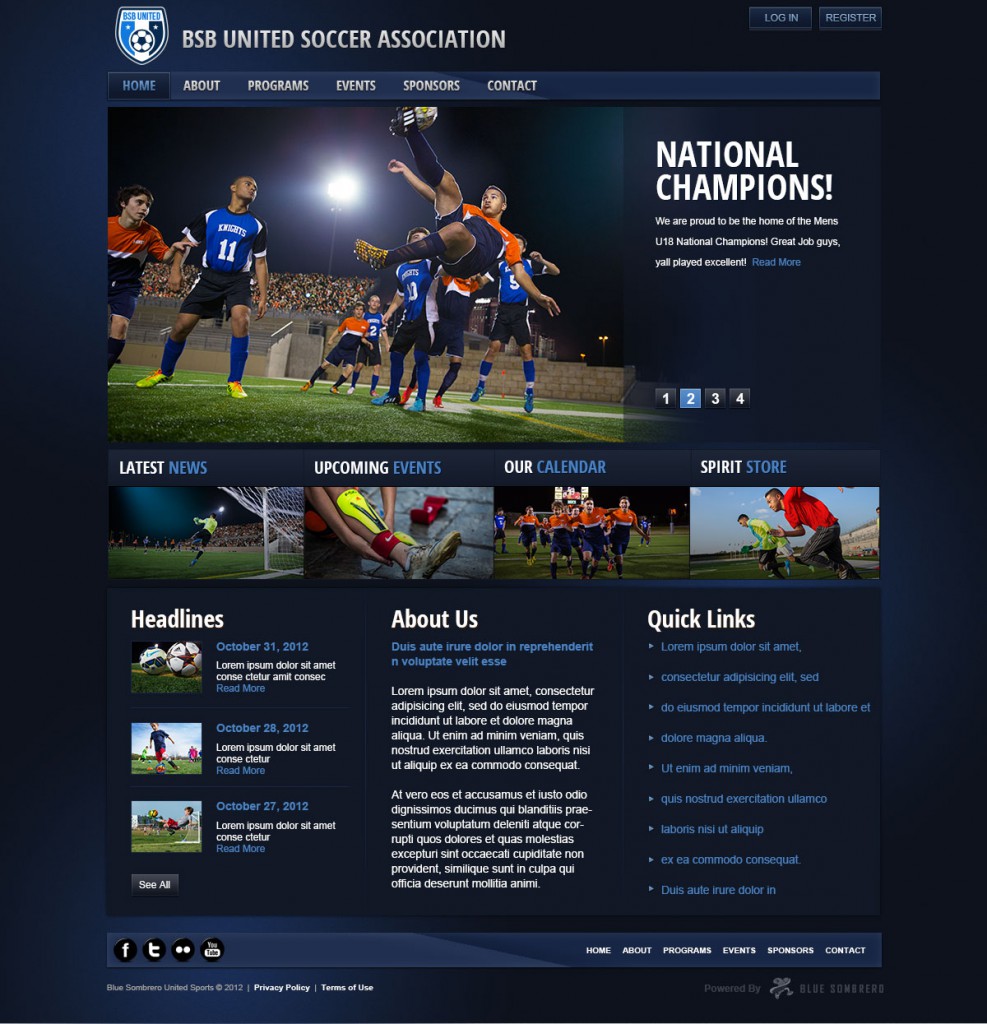 For more information on our FREE Silver Themes, please check out our live webinar recording presented by our very own Vice President of Sales, Tom Arnett, or browse our Gallery.