BSB has released a great new Field Directory module!  All field listings are now automatically tied to the Locations & Fields section of the Scheduler.
With this new module, you can list the different fields used by your club, including address, status, and even directions through Google Maps.
To use this module on your SombreroWEB™ site, simply select module type "Field Directory" when adding a new module.  It will automatically include field information you have listed in the Scheduler.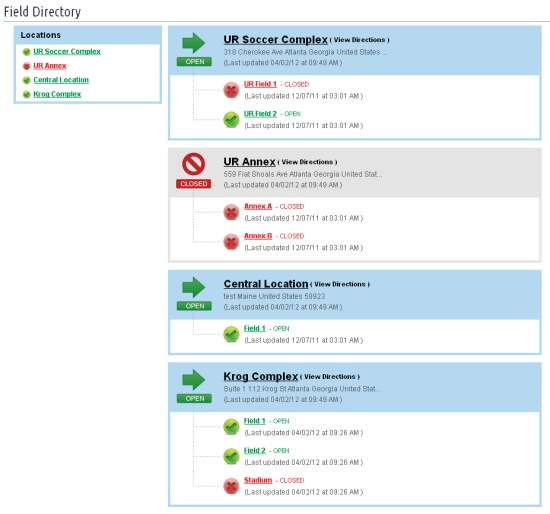 We hope you enjoy this new module as much as we do! If you have any questions about this, please view our support site, or contact your Dedicated Account Manager.