The choices are piling up! Atlas is just one of the 19 stylish themes available for your Blue Sombrero site!
We've got different strokes for different folks. Atlas Light is an elegant theme boasting all the same features as its bold counterpart, with a simple and smooth feel. Take a look back at this theme's original color options if you feel more at home on the dark side [cue Darth Vader breathing].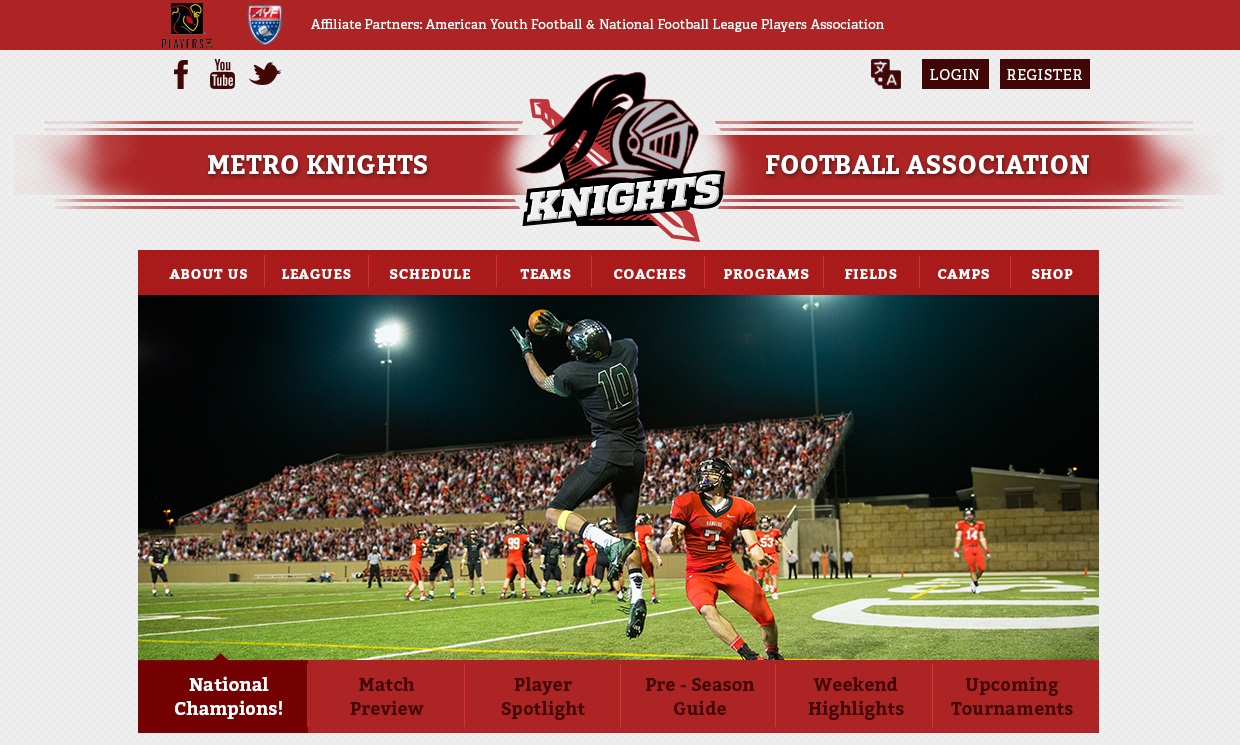 Keep it light, keep it bright with all four of the lighter Atlas theme versions.
We're sticking to our standard red, green, blue, and gray:
Key Theme Features 
Central logo – Create more room for navigation links and easily link home 

More images in your display rotator – PA-POW! You can add up to 6!

Showcase league or club affiliates on the front page with linked icons

Include a super sweet video to your front page!

Mega Menu – Lend parents a helping hand to find pages easier

Google Translate – Need your site to be bilingual? ¡No problema!
How to Implement 
Log in to your Blue Sombrero site as an Admin

Click on the 'Home' page in the navigation bar 

Go to the 'Settings' bar and click on 'Themes' 

Find the 'Atlas' theme and the color of your choice 

Click the select button in the upper left hand corner of the image

Click 'OK' on the confirmation message and you're all set!
Take a look through our Themes gallery. If something strikes your fancy, try it on. Switching themes only takes a couple of clicks and all content you've previously added will be carried over to the new theme automatically!
Are you new to Blue Sombrero? If so, check out this video with a guided tour of setting up a brand new homepage.
If you have any questions, send us an email at [email protected] or give us a call at 866-258-3303. 
We're here for you, rain or shine!