Blue Sombrero is revolutionizing a key component of running your league. We're bringing you better-balanced teams for a more competitive season, cutting hours off the time coaches and administrators sit behind the computer and ensuring a whole new level of fairness in each of your matchups. Introducing automatic team assignment!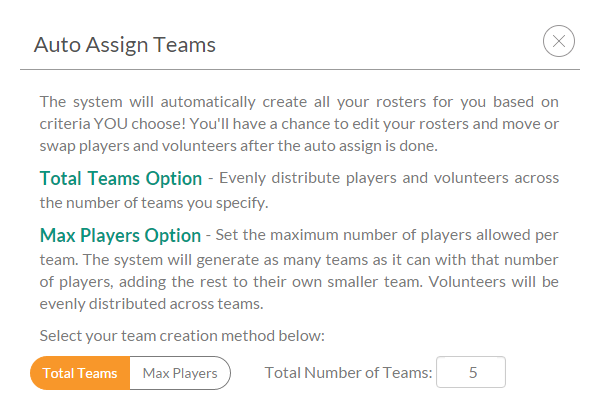 Our new auto assign tool is one of our easiest to use. First, admins select how many teams they'd like to create or how many players they want on each team. Next, they select which criteria they want to use to balance teams. After that, they check the system's work to make sure their teams look good, making any necessary adjustments. Finally, they post their rosters and look forward to their most competitive season yet!
We're releasing a few team balancing options right off the bat with the intention of adding more for your 2016 Fall Season of team building. Check out our current options:
Keep associated players and volunteers together
Assign players with open balances
Assign players by player evaluation
Evenly split players by age
Evenly split genders
Only allocate verified volunteers
Only allocate verified players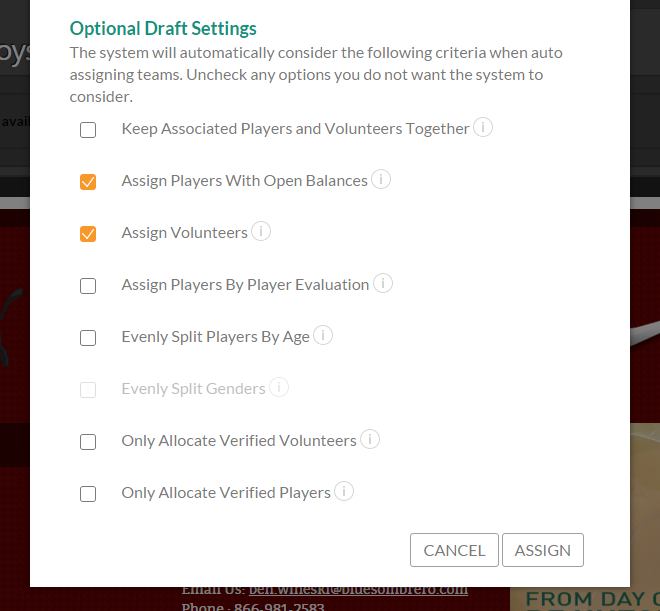 We've also streamlined the team creation and naming process. No more clicking and waiting to add a team — now you can bulk add teams and bulk edit their names all from one screen.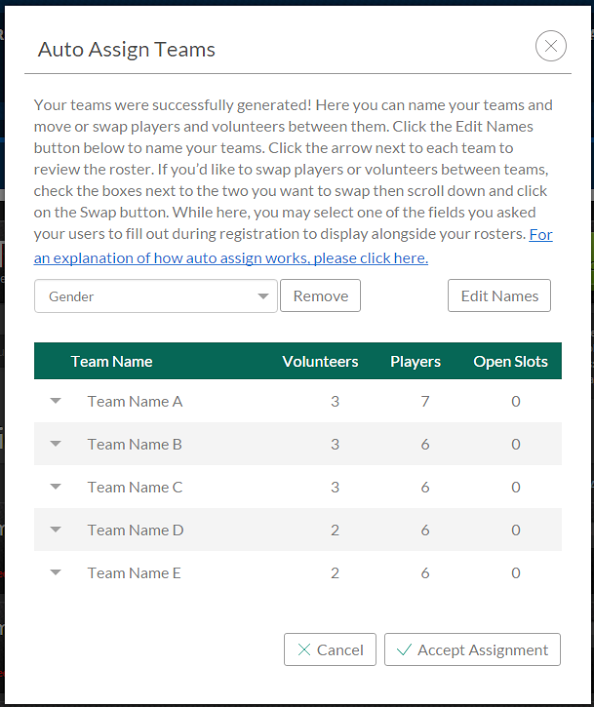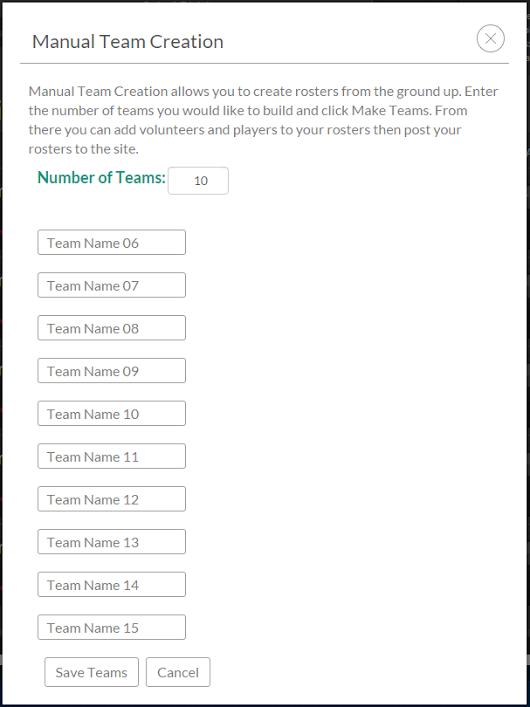 If you have any questions on this exciting new feature, please check out our support guide here or reach out to our team of Support Ninjas at 866-258-3303 or Send us an Email!