Blue Sombrero Announces DICK'S Team Sports HQ
A few weeks ago, DICK'S Sporting Goods announced the launch of DICK'S Team Sports HQ, a first-of-its kind-platform for youth sports leagues and clubs. You can read the full release here. At the center of this truly game-changing initiative are the services and technology provided by Blue Sombrero, and we're so excited to share the details with you.
What is Team Sports HQ?
For years, DICK'S Sporting Goods has been supporting clubs and leagues in the community with donations and sponsorships, customized uniforms and FanWear, and most recently, websites and club management services through Blue Sombrero. Beginning in 2016, we're bringing these services together into a single solution for your club or league.
OK, So What Does This Mean For Me?
Nothing will change with regard to your existing Blue Sombrero website. You'll continue to receive the same great product and same great support 100% free of charge. In addition to your existing suite of services though, you can now:
Create a FanWear store to sell branded apparel directly from your league or club site.
Design all of your own apparel, while we manage all the inventory, decoration, and fulfillment behind the scenes.

Have FanWear available to your parents and players all year round.

Have everything shipped directly to your parents so you don't have to do any work.

Receive a contribution back to your organization with every purchase.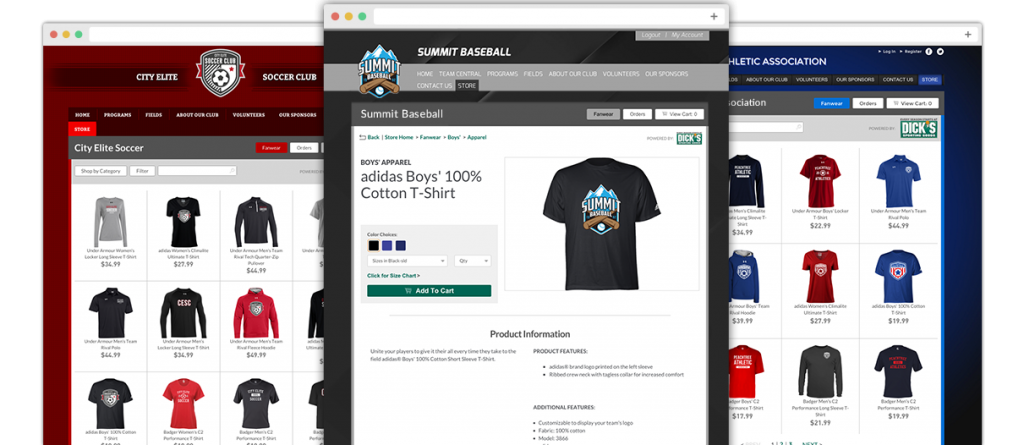 If you need a new partner for uniforms we've got you covered for that too! That's right! You can use your existing Blue Sombrero website to manage your uniform process and eliminate the headaches of ordering and distribution.
So What Happens Next?
We are just wrapping up a soft launch of FanWear stores to a small group of organizations, and will launch stores for a larger pilot group for spring season. The response so far from participating leagues has been tremendous.
To be part of the pilot group and get started with your FanWear store for spring season, or to learn more about how to partner with us for your uniforms, schedule an appointment or give us a call at 866-258-3772!
Anything Else?
We're glad you asked! We just launched the new DICK'S Team Sports HQ Mobile App, our new app that puts everything your parents and players need to know on gameday in the palm of their hands.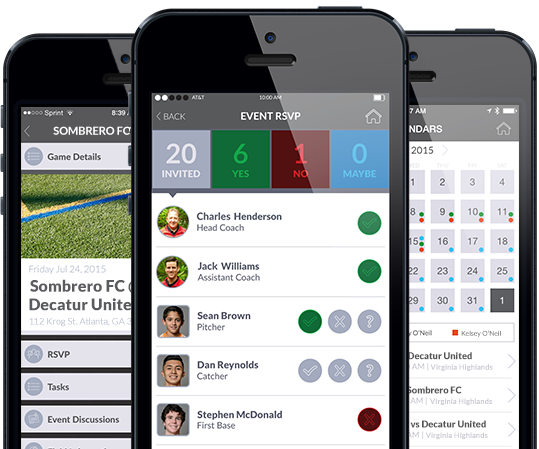 The app allows coaches and parents to stay connected during their season. Team rosters, schedules, and field information are updated automatically from your organization's website. If your league or club utilizes our scheduling tool, this is your go-to team management solution. Here are some things your members can do with the DICK'S Team Sports HQ app:
View game schedules

RSVP to games, practices, and events

Participate in team discussions

Sign up for team tasks (i.e, snacks, refreshments, etc.)

View event directions and weather forecasts

Check for field closures

View team rosters and player profiles

Share gameday photos with your team members
For more information and to download the app, click here.
Your members will also begin to see some subtle branding changes in places where they might now see DICK'S Sporting Goods or Blue Sombrero. We look forward to sharing an amazing 2016 with you, our wonderful partners!
The Blue Sombrero Team