We took all the most popular features from our current designs, threw them in a casserole and baked up a brand new, exceptionally tasty theme…meet Atlas! He's the latest and greatest addition to our gallery of sports website templates, all available for free with Blue Sombrero.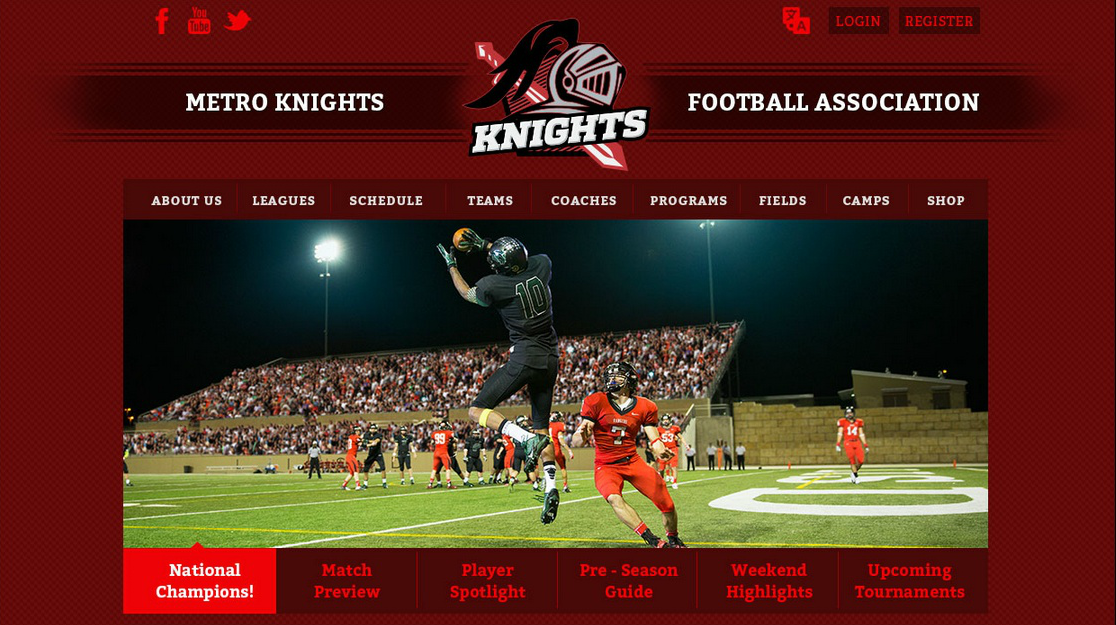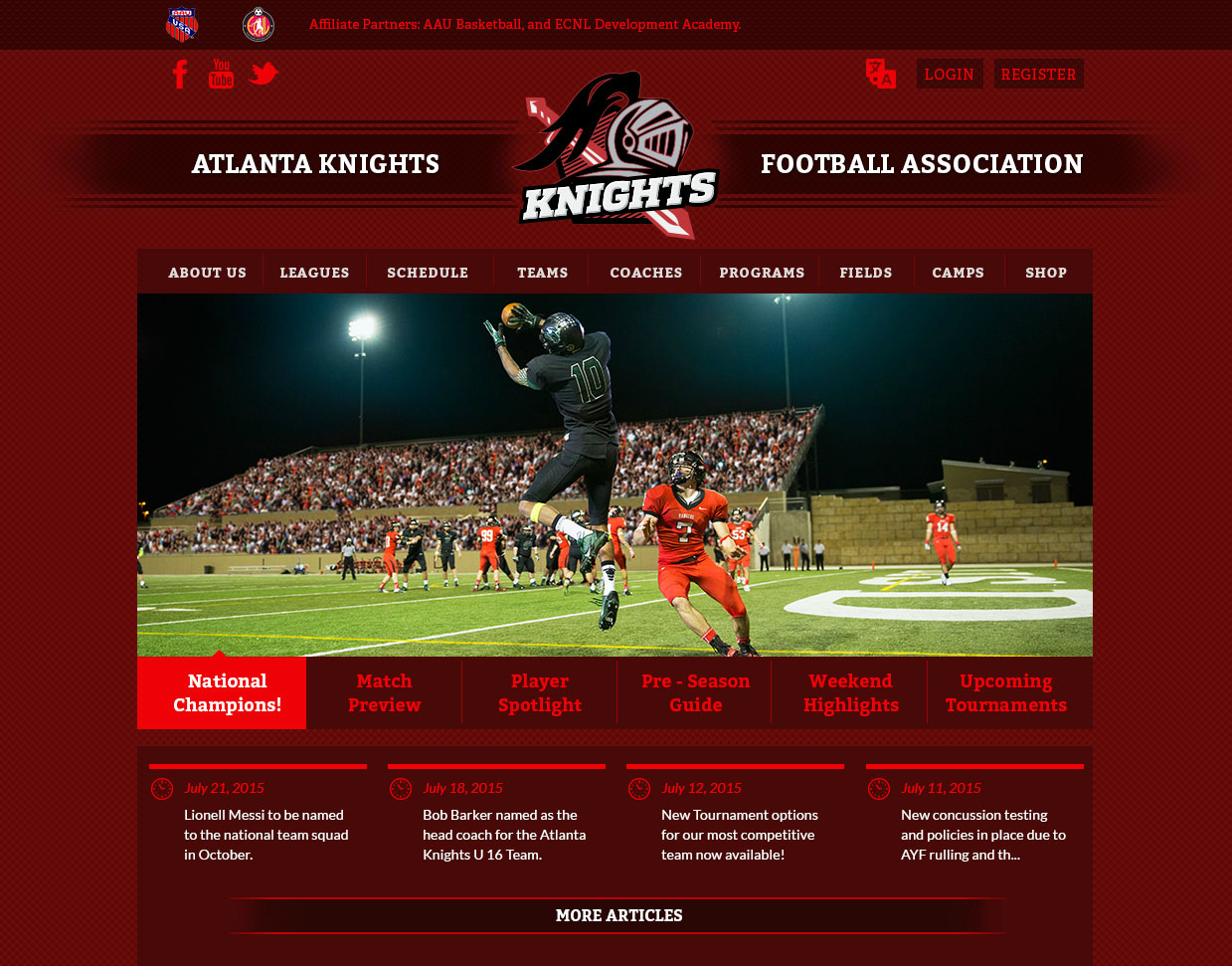 Our most versatile design yet, Atlas brings your league's information front and center. Complete with two customizable HTML modules, you can tailor the content of this theme to your liking. Don't be overwhelmed by all the flexibility…you can add as much or as little content as you want.
​
This handsome fella comes in our standard theme colors: Blue, Red, Green, and Grey.
Key Theme Features
Central logo – Create more room for navigation links
More images in your display rotator – BAM! You can now add up to 6!
Showcase league or club affiliates on the front page with linked icons
Include an awesome video on your front page!
Mega Menu – Lend parents a helping hand to find pages easier
Google Translate – Need your site to be bilingual? ¡No problema!
How to Implement
Log in to your Blue Sombrero site as an Admin
Click on the 'Home' page in the navigation bar
Go to the 'Settings' bar and click on 'Themes'
Find the 'Atlas' theme and the color of your choice
Click the select button in the upper left hand corner of the image
Click 'OK' on the confirmation message and you're all set!
All of the information and content you've previously added will be carried over to the new theme with no extra work!
Are you new to Blue Sombrero? If so, check out this video with a guided tour of setting up a brand new home page.
If you have any questions or concerns, please feel free to reach out to one of our friendly Support Ninjas by sending us an e-mail at [email protected] or by giving us a ring-a-ling at 866-258-3303.