We rolled out Team Registration – Player Pay in July, which allowed coaches to create their own teams then invite players to join and pay on their own. Now we are adding on additional functionality, making it even easier for coaches to sign up their teams. Say hello to Team Registration – Coach Pay!
Coaches, just register your team, pay your team fee, and invite your players! We've also added the ability to invite additional team personnel/volunteers to your team. Just head on over to the manage rosters section of your team page to send out your personnel invites.
Admins, rather than having to wait on each player to pay their fee, the per team fee is collected during team creation. When setting up a Team Registration Division, simply select if you would like it to be on a per player fee or per team fee structure and you will be all set!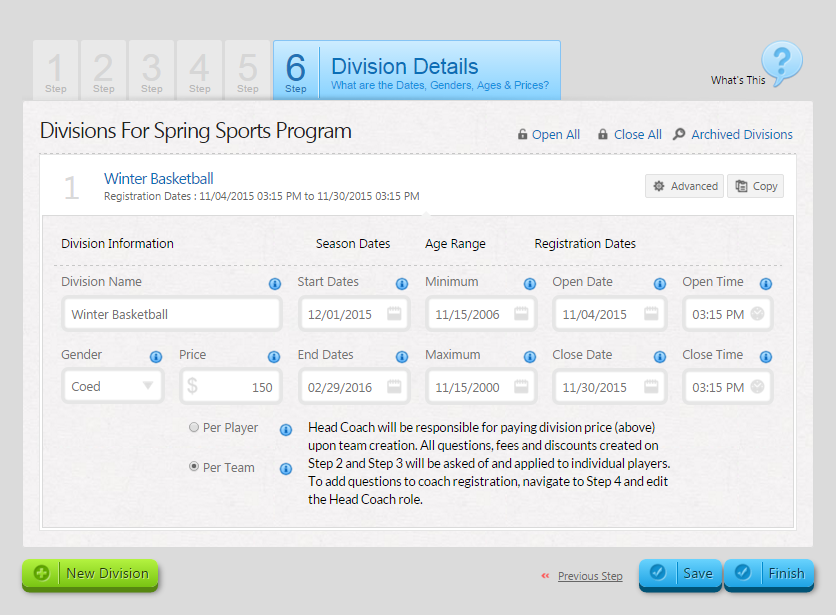 Helpful Tip: The easiest way to accept free agent registration for Team Registration – Coach Pay is to create a separate Free Agent Division and set the fee structure to per player instead of per team.
★ Step by step instructions for coaches and admins can be found on our detailed Support Guide.
Check out our July Team Registration release here: Team Registration: Come One, Come All
If you have any additional questions while setting up your Team Registration, give us a holler at 866-258-3303 or shoot us an email at [email protected]