Team Registration is now available! Coaches can register their own teams and manage their own roster invites. This helps to eliminate your administrative task of team building. We know you like the sound of that!
If a player has been invited to the roster by a coach, all they'll need to enter is a team code (included in their invite email) and they'll automatically be allocated to the team.
★ Step by step instructions for coaches and users can be found on our detailed Support Guide.
Advanced Features of Team Registration:
Free Agents: Free agents are individuals signing up for a team without a team code or direct invitation from the coach. Those players will need to be assigned to a team by an administrator.
★ The Free Agents option will be defaulted to enabled. You can disable this option in the advanced division settings.
Min/Max Players Per Team: Set a minimum and maximum number of players allowed on a roster to be considered a team. A coach will be able to see the min/max requirements while managing their roster invites.
Maximum Teams Per Division: Set a maximum number of teams that are allowed to register in a division. Additional teams will not be allowed to register for the division once the max has been reached.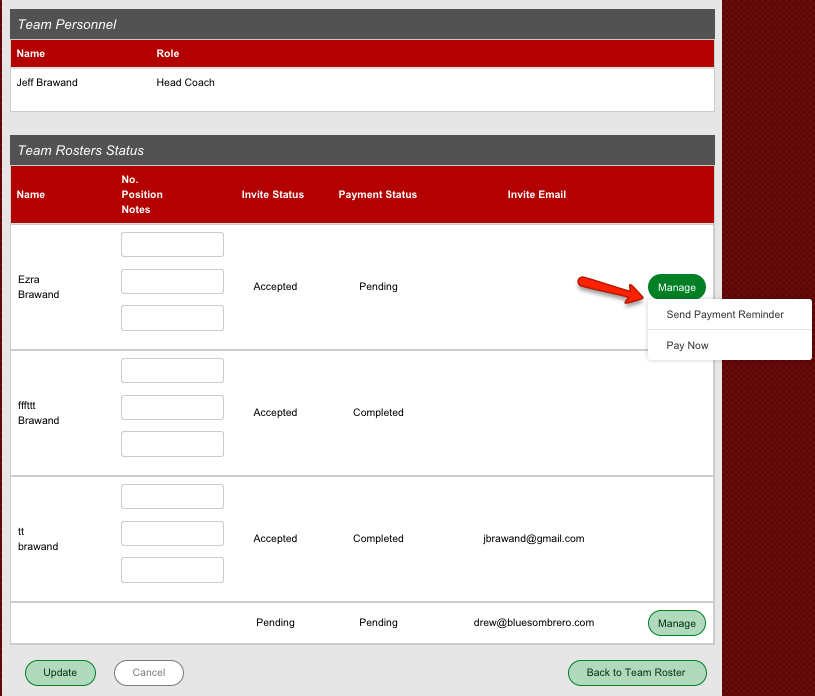 ★ Most preferences can be set during registration form creation on Step 6 under advanced division settings. For more details and step by step instructions please check out our Support Guide.
If you have any additional questions while setting up your Team Registration, give us a holler at
866-258-3303
or shoot us an email at
[email protected]