Saving a list, checking it twice.
Repeatedly emailing people who do not have accounts on your site? Do it with ease by saving them to a custom email group! Just head on over to your bulk emailing tool, add the email addresses to the additional recipients field, and then click on Save this list. Name your new custom email group and BAM! You've got yourself an easy way to reach them in the future.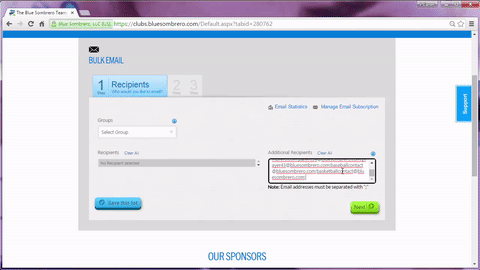 You can also use custom email groups to save lists of groups automatically created in our system.
For more detailed instructions on creating Custom Email Groups, check out our Support Guides.
Email away!
Some other new Blue Sombrero features:
New Website Manger and Page Editor
Have a question for our Support Ninjas?? Reach us by phone at 866-258-3303 or send us an email at [email protected].