Every organization that utilizes online registration aspires to have 100% of its members registering online, and the more user-friendly the registration process is for the parents, the more realistic that goal is. But 100% adoption doesn't always happen overnight, so it's important to have a way of manually entering registration information from any paper forms you may still receive. SombreroREG™ allows for easy entry of this information.
1. From the "Order Management" option, select "Admin Manual Order."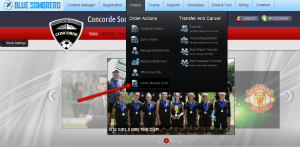 2. Choose to add a new customer (note: if it's a returning customer and their basic account information is unchanged, simply choose their account and skip to step 4).


3. Create the customer's account information. He or she can later use this user name and password to access scheduling information and rosters, shop for equipment from the club store, and register for future events.

4. Complete the registration process as normal, entering participants' names and medical information, and answering custom questions.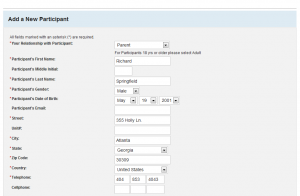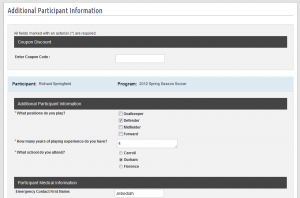 5. As an administrator, you can also record if payment has been made. On the checkout screen, choose the appropriate method of payment and make any notes you may need for your reports. A confirmation email can also be sent to the registrant.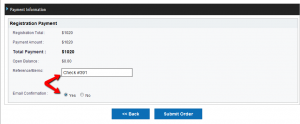 That's all there is to it. If you have any other questions about this feature, contact your Account Manager or check out our 24/7 Support Site for more details!