OFFICIAL PONY WEBSITES
Claim your FREE PONY-branded website or choose from any of our professionally designed themes. Easy setup, friendly support along the way.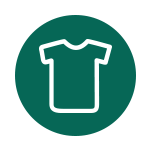 CUSTOM FANWEAR STORES
Provide a 24/7/365 online FanWear store for players, family and friends featuring YOUR custom logos and designs. Add gear from top brands like Nike, Under Armour and Adidas.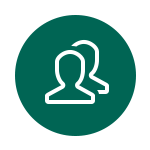 MANAGE YOUR LEAGUE
LIKE A PRO
The DICK'S Team Sports HQ solution is like a command center for your PONY baseball, softball or Champions league. It is complete with online registration, gameday App for parents, communication tools, scheduling, reporting, and more!
PONY Baseball and Softball and DICK'S Sporting Goods announce Multi-Year Sponsorship and Marketing Partnership
(Full Press Release) – PONY Baseball and Softball and DICK'S Sporting Goods, Inc. today announced the signing of a multi-year partnership agreement that will make DICK'S Sporting Goods, Inc. the Official Sporting Goods Retailer, the Official League Online Player Registration and Website Provider and the Official Uniform and FanWear Provider of PONY starting in 2016.
PONY is an international amateur baseball and softball organization for players from ages 3-23.  PONY is celebrating their 65th anniversary in 2016 and can be found throughout the United States and more than 40 other countries. PONY was founded in Washington, Pennsylvania in 1951 with six original teams of 13 and 14 year-olds.
Today PONY has more than 30,000 teams with more than 500,000 annual participants. The name PONY comes from the acronym, Protect Our Nation's Youth.  Member leagues are designed as a method of community action to help young people develop into better adults through participation in organized and supervised recreation.
Headquartered in Pittsburgh, PA, DICK'S Sporting Goods, Inc. is a leading omni-channel sporting goods retailer offering an extensive assortment of authentic, high-quality sports equipment, apparel, footwear and accessories.   The Company is committed to supporting and partnering with organizations that promote youth sports.
"At DICK'S, we believe that sports make people better," said Mark Rooks, Vice President of Community Marketing, DICK'S Sporting Goods. "Partnerships such as this one with PONY baseball and softball allow us to continue to inspire and enable sports participation both here in our hometown and in communities across the country."
"PONY Baseball and Softball is proud to partner with DICK'S Sporting Goods, our hometown sporting goods retailer," stated Abraham Key, President and CEO of PONY Baseball and Softball. "DICK'S is a leader in the sports retail business and they can bring their expertise, passion and knowledge to assist our teams and leagues on the playing fields and beyond."
"We look forward to integrating our brands in the youth baseball and softball market. DICK'S has a full complement of baseball and softball game and practice equipment and is a leader in innovative training equipment," concluded Key. "Our relationship with DICK'S will enhance the player, parent, team and league experience."